Senior Writer, The Huffington Post.
"West Jet and Canadian North have been praised for their generosity.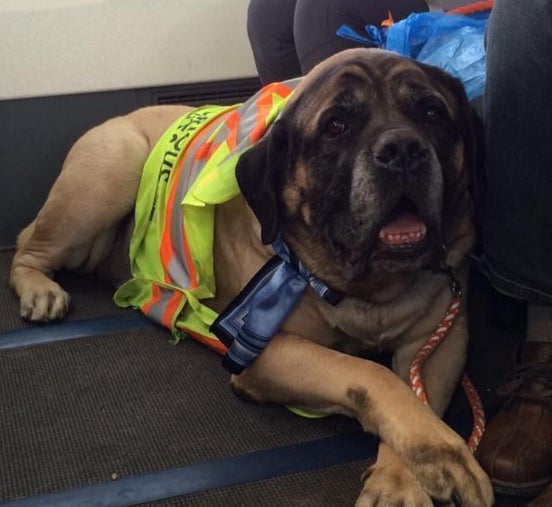 As one of the most catastrophic fires in Canada's history threatened to engulf their city, more than 80,000 Fort McMurray residents were forced to flee last week - many of them with just the clothes on their backs.
Possessions were abandoned, left at the mercy of the encroaching flames; and for some desperate residents, they were forced to leave something far more precious behind: Their pets.
Good Samaritans and animal rescue groups have been helping to rescue and reunite pets with their owners. According to local reports, groups of civilian volunteers have been traveling to Fort McMurray in an attempt to save trapped pets from their homes.
At least two Canadian airlines also did their part to ensure that evacuating residents weren't separated from their furry friends.
Like most airlines, WestJet and Canadian North have stringent restrictions when it comes to traveling with pets. But as photographs on social media show, they made an exception last week for those feeling Fort McMurray.
"There's been nothing really usual about what's taking place," Lauren Stewart, a WestJet spokesperson, told BuzzFeed Canada of the evacuations. "People have just shown up there with whatever they could grab, pets included."
In flights out of the Fort McMurray area, WestJet and Canadian North allowed pets to travel in the main cabin, even without a carrier or kennel.
"It's definitely unusual to carry pets in the cabin, but due to the unusual circumstances we were able to bend the rules to accommodate these animals," a Canadian North spokesperson told HuffPost Canada.
According to CBC News, one Canadian North flight to Edmonton last Thursday carried 130 human passengers - as well as 19 dogs, including a Great Dane, five cats, and two turtles.
"When we touched down, we got a standing ovation. It brought tears to our eyes," flight attendant Wanda Murray told CBC. "It's a flight that will always remain in my memory."'
Click

here

for the original article,