"K-9 Chase wasn't put off by the rain or
the darkness -- or the bear."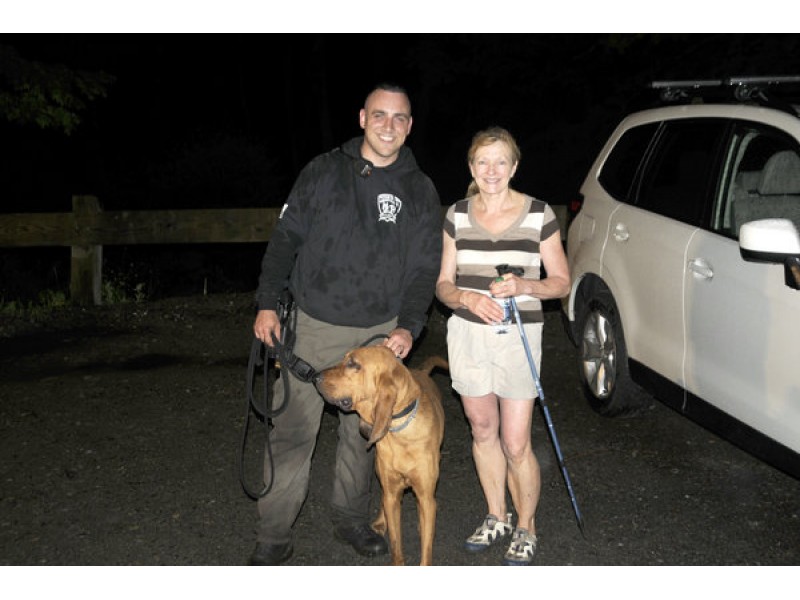 "Putnam County Sheriff Donald B. Smith reports that his newest member, K-9 Chase, and his handler, Criminal Investigator Randel Hill recorded their first official, successful track.
Chase is an 18-month old Bloodhound who recently completed his training and was immediately put to use.
At about 8:40 p.m., May 24, Chase and Investigator Hill, along with members of the New York State Police, responded to a 911 report of a female hiker lost in the Michael Ciaiola Conservation Area in Patterson.
The 59-year-old called 911 on her cell phone.
Chase, with his handler, located the hiker's vehicle on Stage Coach Road. The dog picked up the scent from the vehicle, and the track was on. Though they were hampered by the rain and darkness, not to mention an errant black bear, they located the woman after a 1.13 mile trek through the woods.
Chase led his handler and the troopers to the hiker, who was ultimately returned to civilization unharmed."
Click

here

for the original article.