"Here's a c at who knows how to make the news - by interrupting it.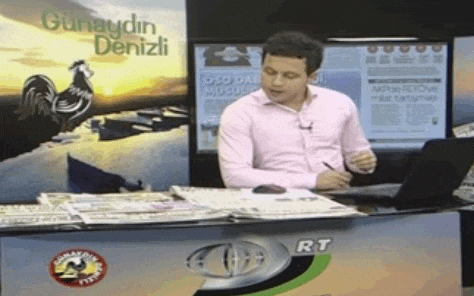 This week, during a live broadcast of the Turkish television program "Good Morning Denizli," an uninvited visitor decided to drop by the studio to make a surprise appearance.
Smack dab in the middle of presenter Kudret Celebioglu's reading of the news, a random stray kitten leapt onto the desk - and headed straight to his computer.
Much to Celebioglu's credit, he did more than just take the sudden feline interruption in stride. In the moments that followed, he used the opportunity to encourage viewers to show compassion for homeless cats in the community:
"As you know, winter is coming and cold weather is passing through," he said. "It's an unexpected guest, [but] we should cuddle him. We should open the doors to stray cats and give them water and food [...] We all should take care of them somehow."
And that's just what he and his colleagues did.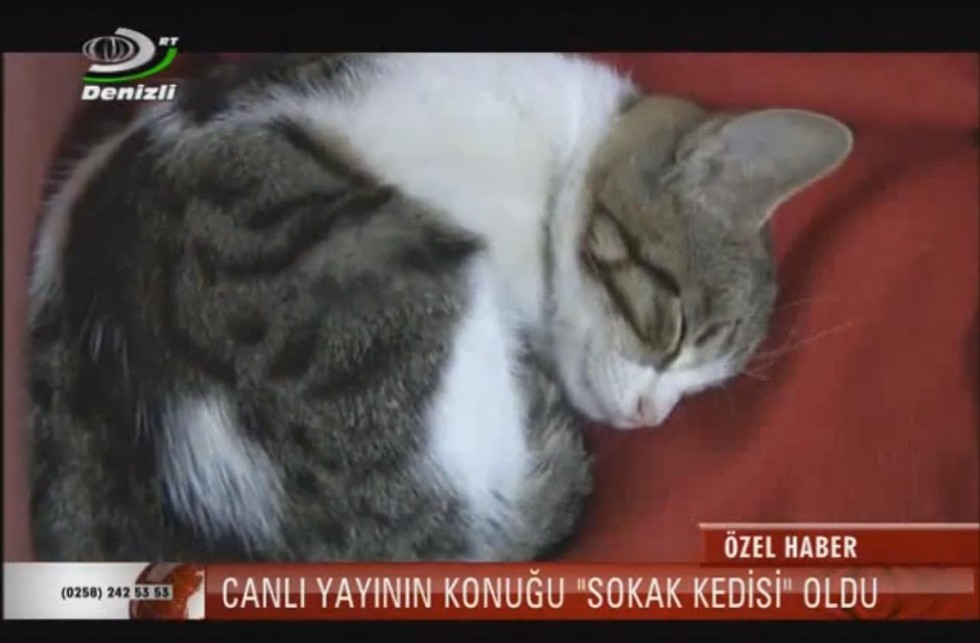 After the broadcast ended, the kitten was given a meal and a warm place to cuddle - and then so much more. As the Daily Sabah reports, an employee at the studio decided to adopt the cat, giving him the name Husnu.
Now that's a good news story."
Click

here

for the original article.